Crescent Moon ☾
THE EXILES — Crowdfunding now!
---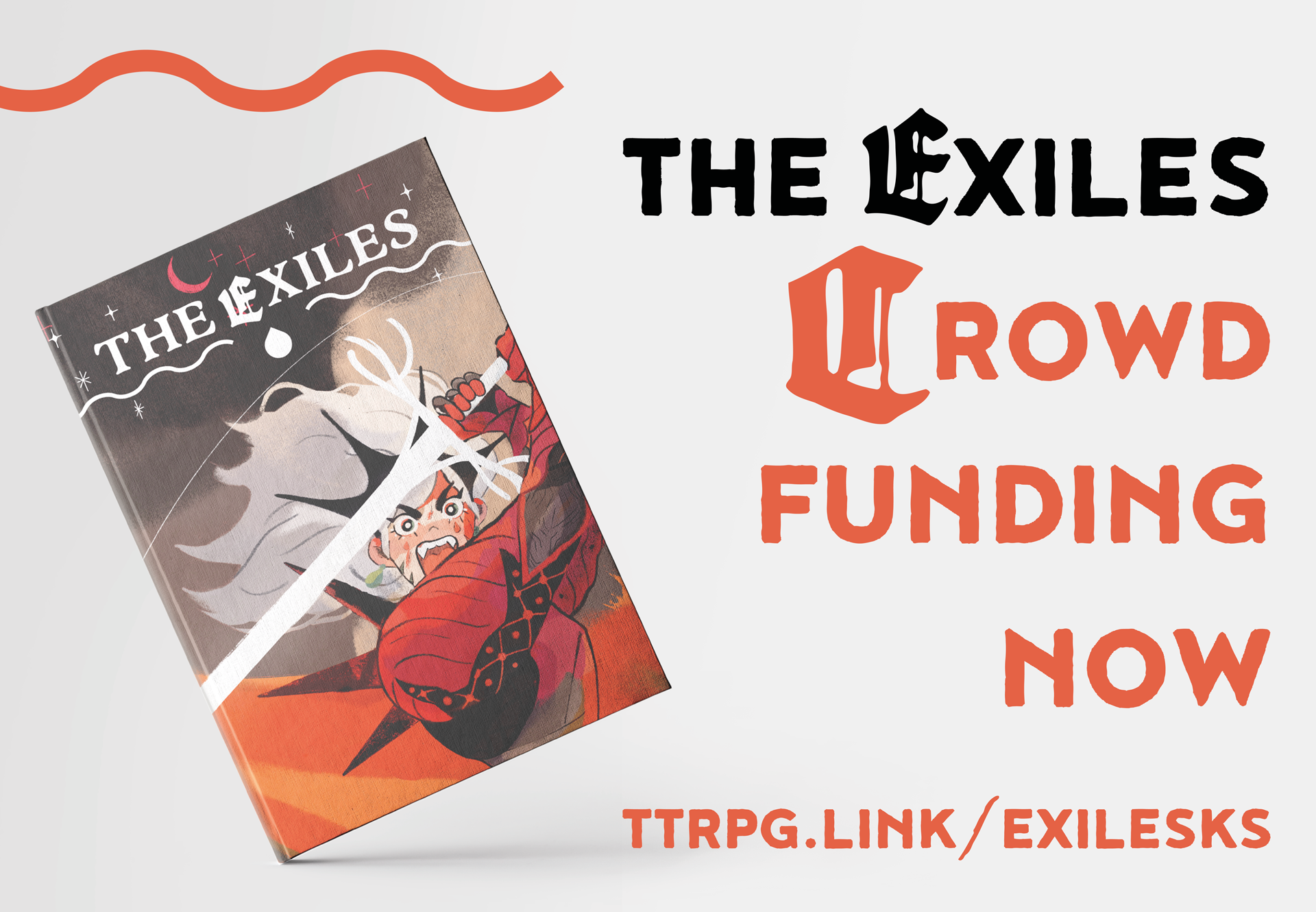 THE EXILES is finally here! After many months in the making, our crowdfunding campaign to turn a physical release of this dark fantasy Crescent Moon expansion into a reality has just launched. You can go back the campaign now on Kickstarter.
We're offering both digital and physical pledge rewards, new copies of Crescent Moon, and a special run of serigraph prints, among other things. I hope you check it out! If you'd like to get a taste for the game, a fully playable preview is also available here on itch for free, too.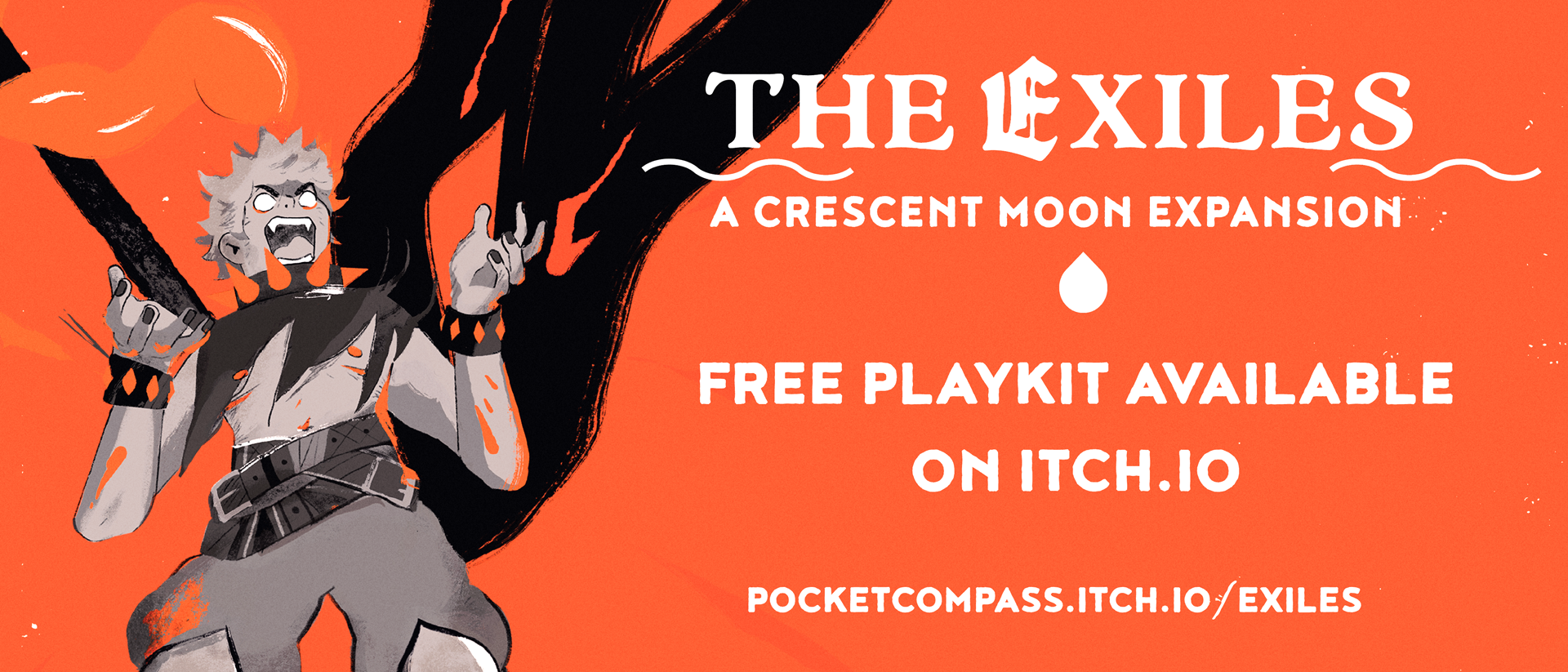 Check out the playkit at itch.io!

For our first stretch goal, we plan to turn all pledges of the book into a special set that includes a pack of character sheets, a set of perforated item cards, and a drawstring envelope to carry it all! That is just the start of many surprises we have planned; I hope we get to reveal more of them soon as the campaign progresses.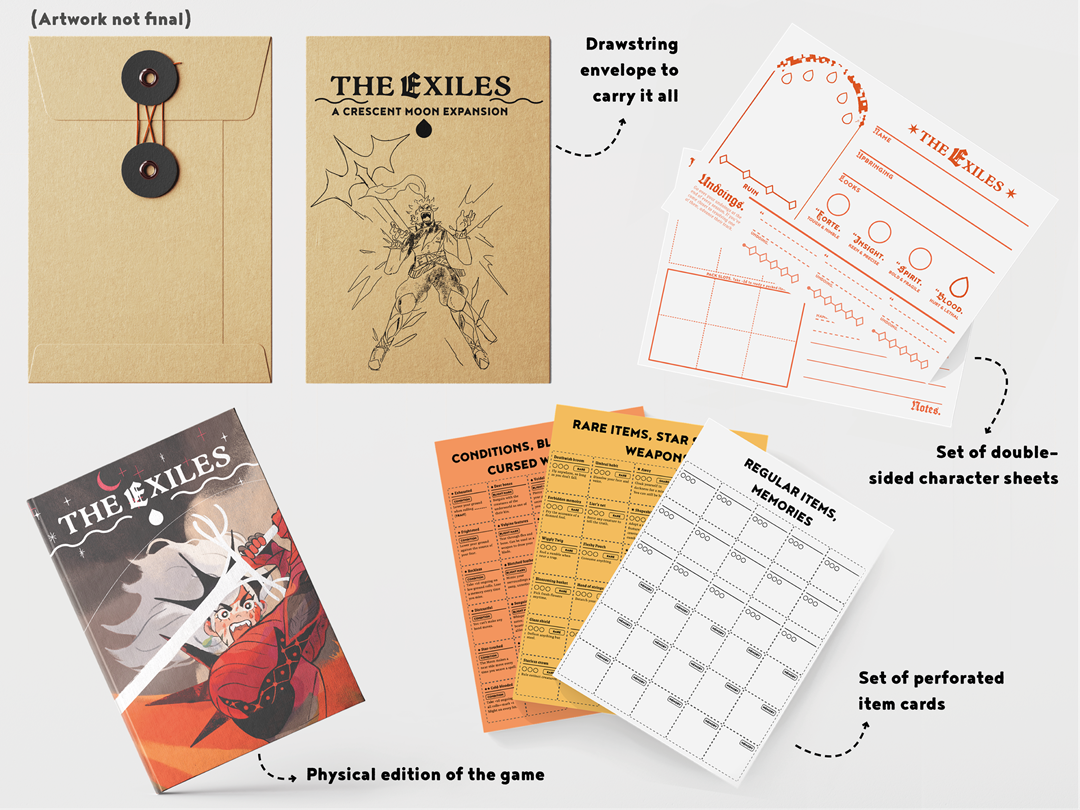 The Forbidden Set, our first stretch goal!
A second printing for Crescent Moon is also on the way!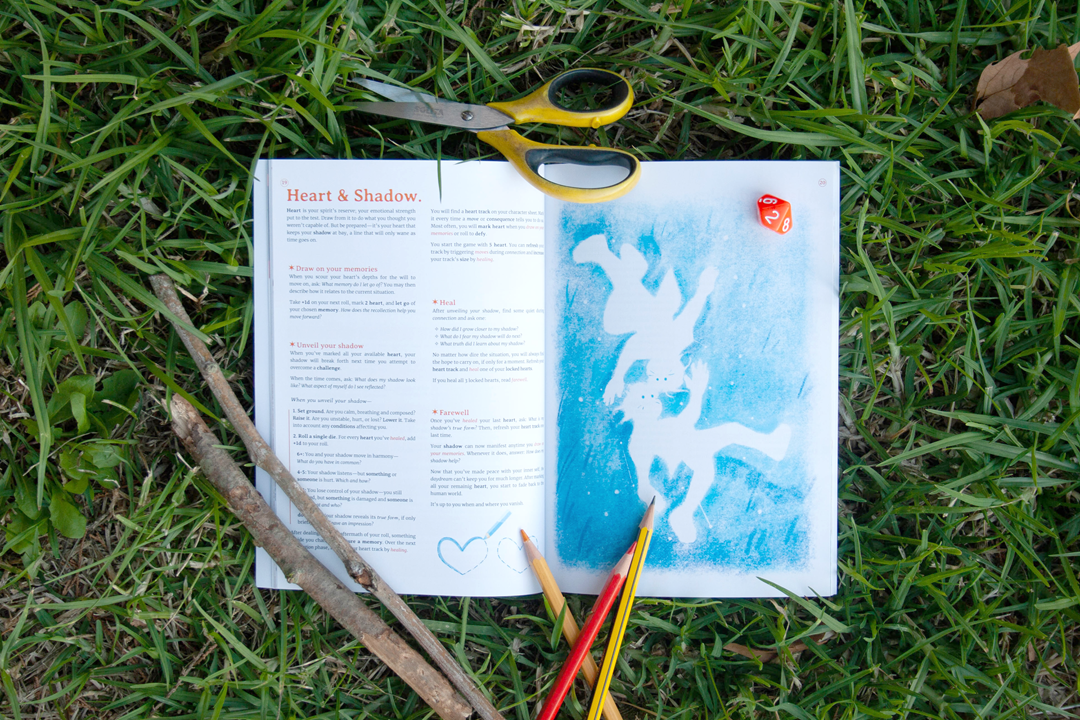 revised, reprinted, resparkled
Alongside the expansion, we're going to be offering a new batch of Crescent Moon copies in a revised, second printing run. The content of the book will be the same, but you can expect a couple of typo fixes, some clarifications, and other small quality-of-life improvements that will make your journeys through The Daydream even smoother—so keep an eye out for the restock if you've been meaning to snatch one of the books.
Me and the rest of the team have been pouring a lot of love into this, and I think this is some of my best design work as of yet. I hope you'll join us along this ride and its unexpected turns <3
See you there!